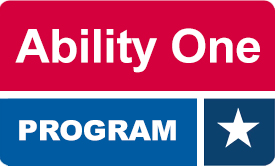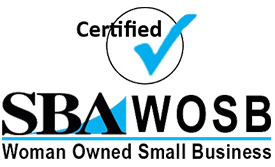 SOUTHERN HOSPITALITY SUPPLY


Welcome to your best local source for business supplies! Southern Hospitality Supply is proud to serve the Mississippi Gulf Coast area with quality supplies for businesses, restaurants, and janitorial services. As a locally-owned source for commercial resources, we pride ourselves on servicing our community while they succeed in servicing others. You can shop us online or at our Diberville, Mississippi location to take advantage of our large selection of supplies that are sure to enhance productivity and keep things business as usual! If you're looking for quality and quantity, we are pleased to be your one-stop-shop. Enjoy hassle-free pick-up from our convenient location or have your selected goods delivered straight to you.

We've made it our mission to provide superior products and services to schools, hotels, restaurants, casinos, small businesses, and local companies. Our local customers enjoy a large variety of supplies that both enhance productivity and make maintenance a breeze.

If you're looking to start your own restaurant or simply find a better supplier, we offer a wide selection of restaurant supplies to make your service superior. You'll have access to a grand assortment of food and beverage supplies ranging from the basic necessities of paper goods, cups, lids, cutlery, and food trays. We're happy to serve you with all of your needs so that your team can perform at its best.

Whether you're in the restaurant, hospitality, or retail industry, best business practices require janitorial supplies like cleaning equipment, electrical units, heaters, and odor control supplies. Maintaining a clean environment is a crucial part of remaining a leader in your industry. Your work environment represents your success, and we make it easy to find everything you need in one convenient place.

Optimize and increase productivity with our variety of office supplies and furniture. From the basics of filing, hardware, and software to superior surveillance and electronics, have all of your needs met when you make us your source for office materials and technology. Whether you are looking to enhance your reception area or upgrade your team's office space, our great selection presents you with endless resources to keep things business as usual.

Stay ahead of your team's wellness with our selection of PPE (Personal Protection Equipment). Threats to safety and health are threats to your success as a business, and we are proud to offer the supplies needed to keep our neighbors feeling safe in their day-to-day lives. If you're looking for PPE and other supplies to add to your protection and preventative measures, take control and take comfort knowing that our large variety of supplies will be everything you need to get the job done and to do the job safely.

We are excited to grant you access to your best local source for commercial supplies. Browse our large selection of quality restaurant supplies, office supplies, PPE, and janitorial supplies online. Let us show you our take on "southern hospitality".
Joannie D.
Awesome customer service. Angie Terry goes up and beyond to find items I am in need of. Delivery person is always very courteous and pleasant! Always receive our order very promptly.
Kassie O.
The Southern Hospitality Supply team goes above and beyond on every order. They are fast, friendly, and quite honestly they are the best office supply company on the coast!